We are committed to pushing boundaries and overcoming challenges during the development of your project to deliver innovative solutions that exceed expectations.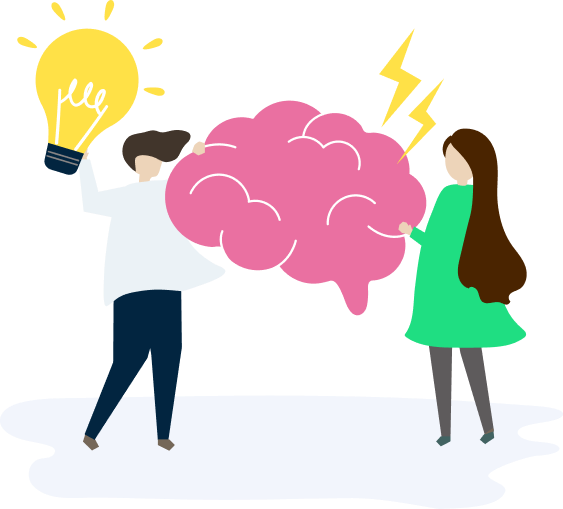 Creative challenges are our passion
At BottleTech, we take immense pride in our dedication to making cutting-edge technology not only accessible but also remarkably user-friendly for our esteemed clients. With a team of highly skilled experts, we provide top-notch software development services that consistently exceed expectations, enabling businesses to confidently stay ahead of the curve.
We provide a wide range of creative services
We develop custom mobile applications for iOS and Android platforms that meet your specific business requirements. From design to deployment, we create intuitive and feature-rich mobile apps that enhance user experience and drive engagement.
Our experienced backend developers build robust and scalable server-side architectures that power your applications. We handle database management, server configuration, and API integrations to ensure optimal performance and data security.
Our skilled frontend developers create visually appealing and interactive user interfaces that ensure a seamless user experience across different devices and browsers. We leverage the latest technologies and best practices to build responsive and engaging frontend solutions.
We offer comprehensive quality assurance and testing services to ensure the reliability, functionality, and performance of your software products. Our dedicated QA team conducts thorough testing and implements best practices to deliver high-quality, bug-free solutions.
Our product management services assist you in shaping and optimizing your digital products. We analyze market trends, conduct user research, define product roadmaps, and oversee the entire product lifecycle, ensuring your offerings align with customer needs and drive business growth.
As experts in blockchain technology, we provide end-to-end development services for decentralized applications (dApps), smart contracts, and blockchain-based solutions. We help businesses harness the potential of blockchain for enhanced security, transparency, and efficiency.
If you have any questions, please contact us
Our professional support team is committed to delivering exceptional service, striving to provide you with high-quality consultations and address any questions you may have regarding our services. Rest assured, we are dedicated to ensuring your satisfaction through our expertise and attentive assistance.
Completed projects to the end by our specialists.
A large team of the best specialists.
Customers who were satisfied with our work.
Our values are good organization and result orientation.
Why choose BottleTech for your projects?
Choose bottleTech as your digital transformation partner and benefit from our expertise, customised solutions, user-centric approach, cutting-edge technologies, comprehensive services, and client-centric focus. Let us help you navigate the digital landscape and achieve your business goals with confidence.
We collaborate closely with our clients to understand their business objectives and define a clear plan of action. This involves gathering requirements, conducting research, and setting project goals.
We create detailed designs and interactive prototypes to provide a visual representation of the final product. This helps our clients visualise the user interface, functionalities, and overall user experience.
Our skilled team of developers brings the approved designs to life. We diligently code and build the product, ensuring that each aspect adheres to the highest quality standards. Regular communication and feedback loops are maintained throughout this phase.
Testing and Quality Assurance
We conduct comprehensive testing to identify and rectify any bugs or issues. This includes functional testing, performance testing, security testing, and usability testing. Our aim is to ensure the product meets all specified requirements and operates seamlessly.
Deployment and Maintenance
Once the product successfully passes testing, we deploy it to the live environment where it becomes accessible to end users. After deployment, we provide ongoing support and maintenance to ensure the product continues to function optimally and remains up-to-date with evolving technologies and user needs.
Our team's work with Projects
Sign up for our consultation