Our creativity is your success
We break all boundaries if they happen on our way of project's development!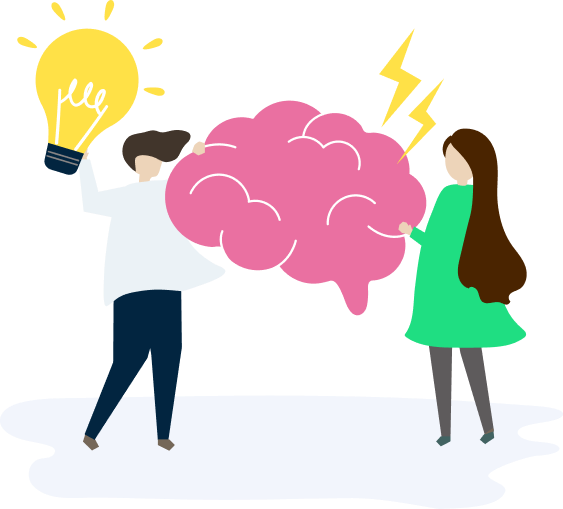 Creative challenges are our passion
Our team of designers and developers work closely together to build a creative and positive working environment. Functionality is as important to us as aesthetics.
We provide a wide range of creative services
WE ARE AN EXPERIENCED MOBILE APPLICATION DEVELOPMENT COMPANY THAT OFFERS VARIOUS APPS AND SCALABLE SOLUTIONS FOR DIVERSE INDUSTRY VERTICALS.
EVERY BUSINESS NEEDS A FLAWLESS SYSTEM BEHIND THE WEBSITE. WE PROVIDE STRONG AND DEDICATED BACKEND DEVELOPMENT TEAM WILL ENSURE THE SECURITY AND RESILIENCE OF YOUR WEBSITE.
AS A FRONT-END DEVELOPMENT COMPANY, BOTTLETECH HANDLES THE ENTIRE DEVELOPMENT CYCLE: FROM YOUR IDEA AND PRODUCT DISCOVERY TO THE ICONIC DEVELOPMENT SOLUTION.
LET'S DISCUSS HOW YOUR BUSINESS CAN BENEFIT FROM IMPROVED PRODUCT MANAGEMENT
WE ARE ONE OF THE LEADING BLOCKCHAIN DEVELOPMENT COMPANIES. WITH A TEAM OF SKILLED DEVELOPERS, WE PROVIDE THE BEST BLOCKCHAIN DEVELOPMENT SERVICES TO OUR CLIENTS AND PROSPECTS.
QA IS COMPLETED INDEPENDENTLY OF THE DESIGN AND DEVELOPMENT PROCESS AND IS PERFORMED TO TEST THE FUNCTIONALITY OF THE SITE OR WEB APPLICATION. THE QA PROCESS DISCOVERS DESIGN ISSUES AND DEVELOPMENT ERRORS WHILE TESTING A PRODUCT'S USER INTERFACE (UI) AND GAUGING YOUR UX.
If you have any questions, please contact us
Our professional support team try to do their best to provide you with high-quality consultations concerning any question about our services.
Completed projects to the end by our specialists.
A large team of the best specialists.
Customers who were satisfied with our work.
Our values are good organization and result orientation.
Why choose our services for your projects?
We are a command of professional and enthusiastic people, who like what they do and are always in the process of growing and improving their skills.
Meeting with the customer
The first meeting is very import to form contact and discuss the main ideas of the project.
we consider and analyze the work plan
When we understand the main eideas, we proceed to discussing the work plan and analyzing it.
Our professional team start to handle with your project and embody the conception of the project.
Once again we analyze and check everything
We meet, analyze and check the done work and make needed corrections.
We finish the work and give it to the customer
The project is ready and we give it to the customer. Also we ask for the feedback from the customer.
Sign up for our consultation
HELPING YOU LAUNCH DIGITAL EXPERIENCES THAT PEOPLE ACTUALLY WANT.
TEMPLATES ARE FOR BORING BRANDS AND BUSINESSES. WE DESIGN EVERYTHING FROM SCRATCH BASED ON STUDYING WHAT YOUR TARGET USERS ACTUALLY WANT.